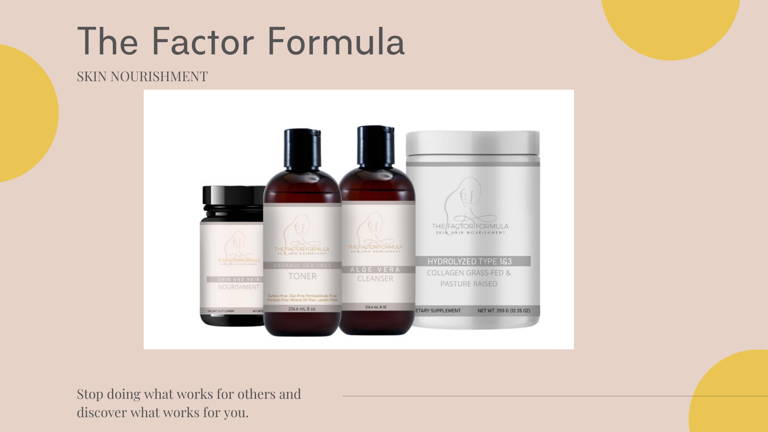 Here at The Factor Formula, we're committed to bringing you natural skincare products that truly help your skin glow. Gone are the days when we needed toxic chemicals and artificial ingredients that damage our skin.
We understand just how important your skin is to you, that's why we've spent a lot of time formulating and testing our products so you don't have to.
Worried about what's inside our products? No problem, feel free to read all about our primary ingredients below.
If you have any queries, feel free to reach out to contact@thefactorformula.com
The aloe vera plant has two hormones: auxin and gibberellins. These two hormones lower skin inflammation by providing healing to wound these hormones' anti-inflammatory properties.
Gibberellins in aloe vera functions as a growth hormone, stimulating the growth of new cells, allowing the skin to heal faster.
Aloe vera plants contain beta-carotene, vitamin C and E, which helps develop the firmness in skin and keeps skin hydrated. Aloe vera can help reduce pore size, which helps keep out excess sebum or dirt.
Antioxidants such as Vitamin A and Vitamin C have proven benefits for your skin. Hence, they're a vital ingredient in our products and help your skin glow.
Collagen is one of the major building blocks of skin, hair and bones. It helps improve skin elasticity, reduce visible wrinkles, and increase blood flow to the skin.
The anti-inflammatory effect of tea tree oil helps to soothe and relieve painful and irritated skin. It may also help to reduce redness and swelling.
Shrink your pores, absorb oil, and fight the signs of aging with the all-natural toner.